Office Soundproofing – When building an office, you have two different acoustic problems to deal with. One is reducing sound transmission levels from your office to adjoining rooms. Acoustic Curtain keeps outside noise from entering the room and reduces echo and reverberation in the room. Acoustic Curtains laboratory tested and field proven Acoustic Curtains and Acoustic Drapes protect you from outside noise, climate and light, providing maximum privacy.
Office Soundproofing Products:
Keep loud sounds inside the room, so you don't bother other people in the house.
Prevent outside noise from coming in, keeping you where you should be: in the movie.
Improve sound quality within the home theater itself, so the sound quality matches the picture quality.
Our STC 20 Quiet Curtains reduce noise by 20 decibels! Our Acoustical Curtains will reduce reverberation and echo in a large room, as well as reduce interference from outside noise. STC 20 Acoustic Curtains use a powerful sound blocking lining to provide maximum sound protection. Acoustic Curtains can be used to cover windows, doorways and as room dividers.
Acoustic custom made curtains for most residential windows (up to 50″w x 84″h); with your choice of one of fabrics. STC 20 Acoustic Curtains can be made in any width and up to 9' high. We can also make STC 20 Acoustic Curtains using fabric you provide.
STC 15 and STC 17 Acoustic Curtains reduce noise by up to 17 decibels! STC 15 and 17 Acoustic Curtains are especially designed for where fire certification, light weight and multiple curtain constructions are required such as schools, hotels, and other public venues. STC 15 and 17 Quiet Curtains can be made in any width and up to 18' high. We can use your fabrics or you can choose from our wide selection of beautiful fabrics. We can also retrofit existing curtain systems. We now offer STC 17 roller shades!
Acoustic Curtains Case Study
Flexible Work-space and Acoustic Privacy
Accountant Office in Orlando Florida went through major renovations in their open space office and required sound absorbing materials in their open space for private meetings with their clients.
All Noise Control recommended STC 17 Acoustic Curtains to optimize acoustics of the room and provide privacy. Anc STC 17 Acoustic Curtains that can be made in a wide range of constructions including pleated, Ripple fold, flat panel, Roman shades and our new STC 17 roller shades can complement any office setting.
Soundproof Curtains will not only protect the confidentiality for accounting office clients but can prevent the constant activity of a busy workplace that can lead to stress resulting from background noise that could decrease higher brain function, impairing learning and memory.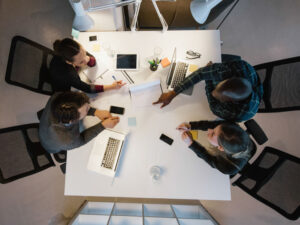 Acoustical Curtain STC 17
An owner of a office building in San Francisco, CA wanted to isolate his loft area from his showroom area below for meetings with clients and perspective buyers, he turned to Acoustical Curtain, a division of All Noise Control.
He approached our team with what he wanted to do and what he wanted to accomplish. Our team was effectively ready to analyze and respond to his need. The owner of the building wanted something that was moveable, decorative, and something that provided soundproofing between his loft and showroom.
Our team recommended an Acoustical Curtain with an STC of 17. We explained that STC stood for "Sound Transmission Control" and that the higher the STC, the better the product would be at absorbing and/or blocking sound. We configured that an STC of 17 would be appropriate for the loft setting that would be good at keeping out a good amount of "chatter", phones ringing, and other productive sound.
Upon the installation, the owner was extremely satisfied with the ability to open and close the Acoustical Curtain and when closed was very satisfied with sound absorbtion and blocking of the curtain.